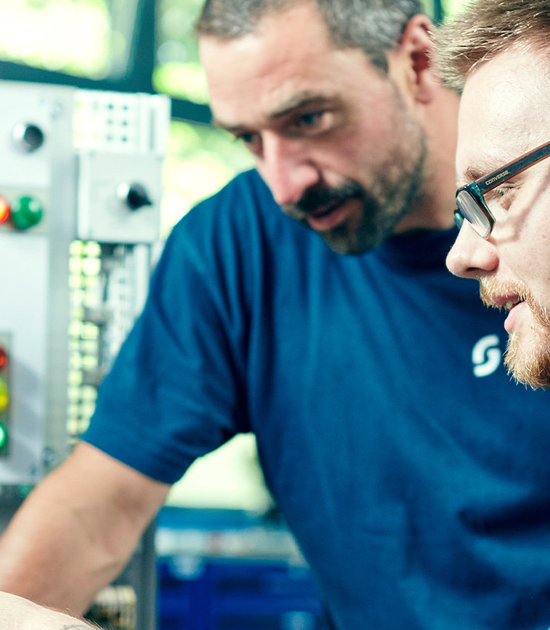 Training contents
To start your training, you will be provided with basic metalworking know-how, learn how to draw circuit diagrams, and about the structure and expansion of electrical circuits.
In the plant itself, you will learn to professionally install, maintain, expand and modernize electrical components and systems. But the tasks communicated by competent instructors also include energy supply plant maintenance and the installation of measurement, control, motor and signalling technologies.
In automation technology, you will also learn about the functions of automation systems and how to program, change and expand them. And you will also install electric drives, connect components, improve control circuits, and repair them with test/diagnostic software.
What should you bring along?
a good pass GCSE or high school diploma as a minimum (Mittlere Reife-equivalent)
an interest in complex mechanical systems and technical aptitude
dependability, motivation, the ability to work in a team, own initiative
Training term: 3,5 years